February 26, 2020 author: Caitlin Johnstone
This is a new section for my newly updated ongoing mega-article Debunking All The Assange Smears, a resource for debating 30 of the most common smears against WikiLeaks founder Julian Assange. Use it, share it, and let me know if there's anything you think should be changed or added.
The prosecution in the Assange extradition trial has falsely alleged that WikiLeaks recklessly published unredacted files in 2011 which endangered people's lives. In reality the Pentagon admitted that no one was harmed as a result of the leaks during the Manning trial, and the unredacted files were actually published elsewhere as the result of a Guardian journalist recklessly included a real password in a book about WikiLeaks.
A key government witness during the Chelsea Manning trial, Brig. Gen. Robert Carr, testified under oath that no one was hurt by them. Additionally, the Defense Secretary at the time, Robert M Gates, said that the leaks were "awkward" and "embarrassing" but the consequences for US foreign policy were "fairly modest". It was also leaked at the time that insiders were saying the damage was limited and "containable", and they were exaggerating the damage in an attempt to get Manning punished more severely.
As Assange's defense highlighted during the trial, the unredacted publications were the result of a password being published in a book by Guardian reporters Luke Harding and David Leigh, the latter of whom worked with Assange in the initial publications of the Manning leaks. WikiLeaks reported that it didn't speak publicly about Leigh's password publication for several months to avoid drawing attention to it, but broke its silence when they learned a German weekly called Freitag was preparing a story about it. There's footage of Assange calling the US State Department trying to warn of an imminent security breach at the time, but they refused to escalate the call.
It wasn't long after that that the full unredacted archive was published on a website called Cryptome, where it still exists in its unredacted form today, completely free from prosecution. It wasn't until the leaks were forced into the public, at the initiation of Leigh's password shenanigans, that WikiLeaks published them in their unredacted form.
"Assange said the leak publishing outfit's usual editorial 'harm minimisation' procedures had become irrelevant after other websites published the full text of the unredacted cables," New Scientist reported in 2011.
"For harm minimisation, there are people who need to know that they are mentioned in the material before intelligence agencies know they are mentioned — or at least as soon after as possible," Assange told New Scientist. "By the time we published the cables, the material was already on dozens of websites, including Cryptome, and were being tweeted everywhere. And even a searchable public interface had been put up on one of them."
Don't Extradite Assange @DEAcampaign
Julian #Assange's US criminal defense lawyer Barry Pollack updates us on how well the defense team is doing in court today, demolishing the prosecution's case. #AssangeCase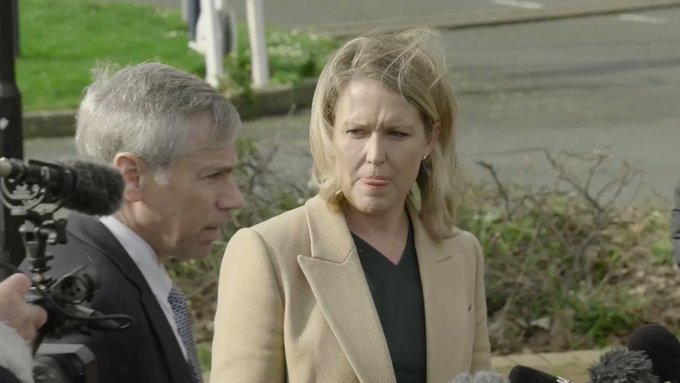 1,382 Twitter Ads info and privacy 931 people are talking about this
Assange's US criminal defense lawyer Barry Pollack said in a press conference after the second day of the extradition trial being held at Belmarsh Prison: "What was laid out in great detail in court today was that the United States government making this extradition request claimed that Julian Assange intentionally published names of sources without redaction. We learned today that the United States government knew all along that that wasn't true. That when others were about to publish those names without redaction, Julian Assange called the State Department to warn the State Department that others were about to publish, and pleaded with the State Department to take whatever action was necessary to protect those sources. The idea that the United States government is seeking extradition of Julian Assange when it, the United States government, failed to take any action is really unfathomable. I think we will learn more as this trial goes on that the United States government simply has not disclosed, in the extradition request, the underlying facts."
The US government doesn't care about unredacted publications, or it would have gone after Cryptome. The US government doesn't care about people being harmed by the Manning leaks; it knows that didn't happen. The US government cares about punishing a journalist for exposing its war crimes, plain and simple.
The attempts to smear Assange as reckless, cold and cavalier with the Manning leaks have been forcefully disputed by an Australian journalist named Mark Davis, who was following Assange closely at the time filming footage which would become the documentary Inside WikiLeaks. You can listen to Davis' account of what transpired here, or you can read about it in this WSWS article.